Did you know that if someone sends you an '@' message via Twitter, that unless the symbol is at the beginning of the sentence, it doesn't turn up in your Twitter replies?
For instance, this message appeared in my replies tab: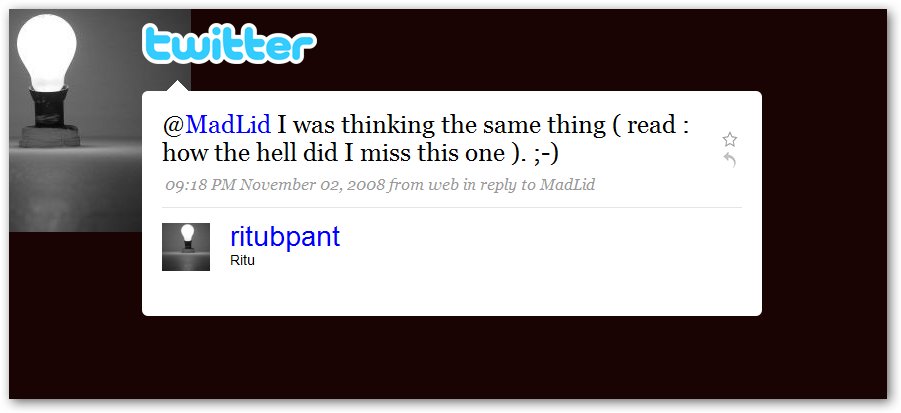 This one, however, did not:
I don't really know why this is the case, but if you want to make sure you see all tweets that mention your name there is an easy workaround.
Go to Twitter search, type in your username, for instance '@madlid' (don't forget the '@' symbol first) and then subscribe to the RSS feed.  Voila.  Every time someone mentions you in their tweets, you'll be notified.
Subscribing to @ comments is also useful if you want to see what people say about, or to,  a particular person who is on Twitter; an easy way to keep track of friends and/or foes.
Sphere: Related Content